#11 You want to Startup ? Only 1 way to succed
I have read innumerable stories of founders who started up because they had an idea that they strongly believed in and wanted to build a company around it. That's an incorrect reason to start a company.
Also, sometimes people have a vision of being a founder/CEO of the company and being on the top of the pyramid. In reality, all of your customers, partners, investors, employees are your boss! I've never had more bosses in my life before this! :)If you want to exercise power and authority over people join military or politics - being a founder is not a valid option.
So coming back to the question - Why must you Startup?
Post 3.5 years of the long winding journey - I have only 1 answer to this question - Startup because you want to solve someone's problem and build something of value to them. Build something that users love! So much that if your startup disappears from the face of the earth - at least 60% of your customers will be extremely disappointed.
I've been listening to YC's How to Start a Startup class — which I highly recommend — and found this nugget of gold
It's better to build something that a small number of users LOVE than a large number of users LIKE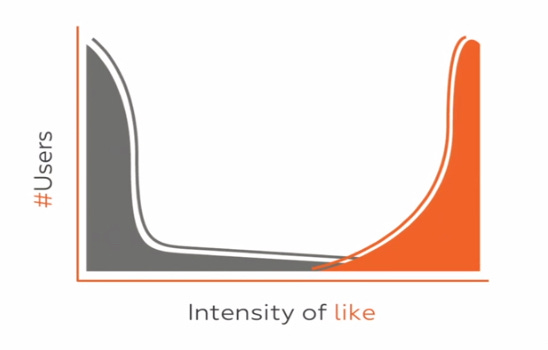 If you follow this core principle your company is headed in the right direction
Today, I won't talk about GreyAtom, but 4 other companies that I love as a user and thinking about it both from a user perspective and the startup perspective (purely my thoughts ) and analyzing why they are so successful. All of them started with first building something valuable that a small group of users loved and then scaled up.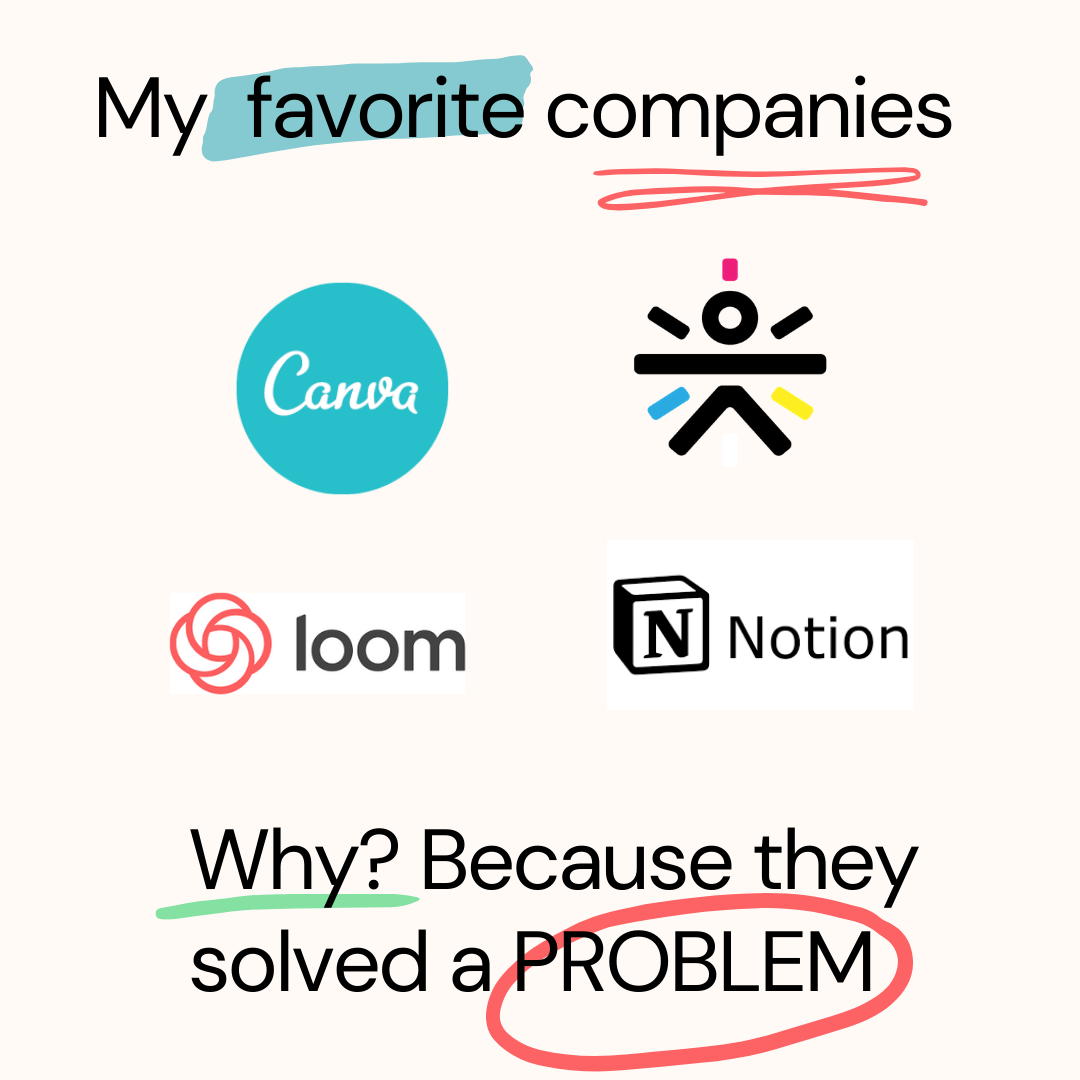 1.Canva
Why I Love Canva as a User
There is a purpose at the core of this product that talks to me about - What is it that I want to make today - It could be a YouTube thumbnail or a LinkedIn banner or a FB ad post - and I get pixel-perfect creatives in no time - using my basic design sense! I had to rely on my graphic design team and their turnaround times to make a movement for all of these things - but with canva - I am on my own. I love how it saves millions of dollars and productive hours of its user base. I am sure they got a lot of early users with high intensity of Love and today the company  has millions of users across the globe
Why does the company exist 
Now in my mind - when I think of why did the founder decide to start Canva - here is the core problem statement they must've begun with - Make design accessible to all
Early days of the company started with them enabling schools to create their yearbooks really, really simply. No matter how the company has grown - the core value and problem statement remains the same - Keep designing simple for EVERYONE! 
2.Loom
Why do  I Love Loom as a User
If I was a VC, this is the company I would invest in. I discovered Loom earlier this year and have been a fangirl. Love the agility of being able to grab a screencast video, then have the view link literally instantly on my clipboard to paste.
In COVID times, there have been so many instances where we want to communicate asynchronously with more visuals and be able to effectively pass on the message/ feedback to our teams on the product,  the learners, and other partners - quickly. You know software works when there is no onboarding! That's the best onboarding flow :) We've used Loom in our learning platform videos - when we quickly wanted to roll something out. Last week my team created a 16 hr video course using loom - in under 2 days. That's phenomenal. 
My 9-year-old son has started him youtube channel where he teaches programming with scratch - all thanks to loom - he independently records his videos - trims it (that functionality needs some more finer UX touches though) and sends over to me for YouTube upload.
Why does the company exist 
 The founders identified video as a megatrend and wanted to solve the problem of the asynchronous day to day communication and make it as frictionless as possible! And frictionless is not just ease of use, they made it free. They started with a bottom-up approach of first having individuals sign up for loom and eventually they have arrived at a point where 2020 focus is around Loom for Teams  - theme still remains the same - Frictionless daily communication.
3.Notion
Why do  I Love Notion
"Notion is hard to start using…but once you have it set-up you can't go back." I agree to some other product reviews of notion 
I personally use it to document my upskilling, personal task list and at GreyAtom, we use it as a wiki for our programs. What I love about it are its lego-like blocks which you can build to cater to your own unique workflows and use cases like work-tracking, note-taking, document-creation & storage,  wikis as well as more complex scenarios like road mapping, database-creation, and beyond.
Why does the company exist
They want to improve workplace productivity!
We probably have fifteen tabs open: one for email, one for Slack, one for Google Docs, and on, and on…
We are using so many tools at the workplace today - but how do we put it all together? Notion blending much of your workflow into an all-in-one workspace. Want a task list? A product roadmap? A design repository? They are now all in one place. Its really hard to explain this one - Go sign up and experience it yourself
4.Cure.Fit
Why do  I Love Cure.Fit
More than the company itself - I am in love with the business and revenue model they have evolved! COVID times may have hit them badly - but what a brilliant revenue model and repeat customer 
Get the best instructors, disconnect one session from another, have a variety of sessions to select - love the modularization in the product!
No machines - rather than row after row of soulless machines where you work out alone, Cult.fit centers focus on inspiring, high energy group classes.
No boredom - energetic 50-minute routines mean you can come, work out and go without getting bored and taking too much time out of your day
No same old, same old - there is a variety of ever-evolving classes, allowing you to train with boxers, pro-fighters, weight-lifters, Zumba, and yoga experts.
Now I am a user too and I think they have taken monotony out of fitness - I can do anything I choose to. 
Mondays I want to practice mindfulness and Fridays I want to do dance fitness. I choose what I like - and I can jump from one thing to another!
In their online avatar - My instructor remains the same, if I trained with her for more than 2 sessions and that brings a sense of continuity
I feel I am making progress and hitting my fitness goals 
I love the revenue model of this company more than anything -
Quicker breakevens: the lack of gym equipment that is expensive to buy and also to maintain means that CAPEX is really low,  meaning each center breaks even in an average of just 15 months

Standardized service: despite being very personally focused, Cult.fit has standardized its service with certified trainers and well-structured yet exciting routines, reducing training costs and accelerating expansion

Designed for speed: the 50-minute end-to-end sessions work for customers but also ensure a rapid turnaround, meaning more paying customers per day.

Digital efficiencies: Every member has to use the app to book classes, reducing the need for support staff.
In the pre COVID era I had my bets on this one. However, even with online sessions, they may evolve differently - but will come out stronger
Why does the company exist
They started with a vision of a fitness ecosystem - bringing fitness into the lives of a busy working population in an innovative way. What's the other option to Cure.Fit - None comes to my mind!!
These are startups that have strong foundations. They add significant value to their user's lives and will continue to grow - not because they have great valuations today - but because they chose large enough problems to solve!